<![endif]-->

James R. Smith, Jr., who was known to friends as Bob, J.R., or sometimes Smitty, was born on November 1, 1921, in Atlanta, Ga. In his adolescence, he moved with his family to Rome, Ga. He married his childhood sweetheart, Carolyn Brown (Callie), shortly before shipping off to the China-Burma-India theater of operations in 1944.

Smith served as a Radar Observer during his tour of duty, teamed with pilot Carl J. Absmeier (Ab) in the operation of a P-61 Black Widow named "Jing-Bow Joy-Ride." Absmeier and Smith were among the fliers who performed night-fighting missions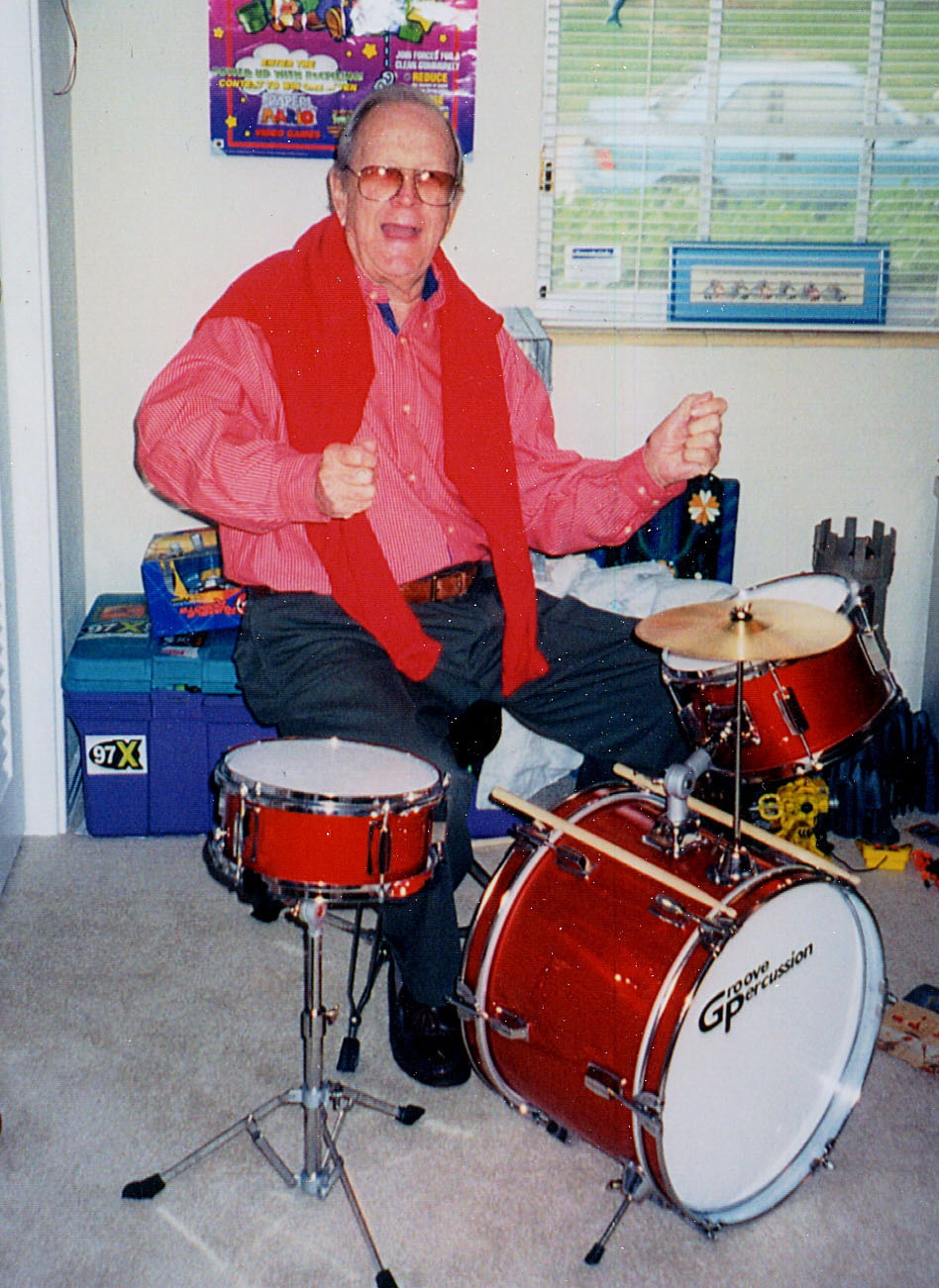 against the Japanese during the waning days of World War II. The Jing-Bow Joy-Ride remained with Smith and Absmeier throughout most of their tour of duty, eventually being retired for parts following a particularly destructive mission over Xinxiang, in which Smith earned a Purple Heart. Initially a 2nd lieutenant, Smith was recipient of a Distinguished Flying Cross and a number of other commendations, and was promoted to 1st lieutenant before returning to the United States.

Following the war, Smith became a home-builder and self-taught architect, eventually designing million-dollar homes in the Tampa Bay area for a number of business and sports luminaries, as well as at least one prominent military dignitary from the Gulf War era. He fathered three children, Callie Smith Mitchell, Alisa Smith Williams and James Robert Smith III (Bo). Smith was also a highly talented artist, winning in his early adulthood a competition for promising young Southern artists; this success led one of his watercolors to be exhibited at the Metropolitan Museum of Art in New York, NY.


Late in life, as many soldiers do, Smith often reminisced about his service days. He renewed his friendship with Absmeier and with others who served in his division, and displayed his many medals proudly, including the Chinese medal this memoir mentions, which he finally received in the late 1980s. He completed this richly detailed war memoir in his 60s.

On October 3, 2003, Smith passed away at the age of 81. He was survived by his wife and children, a brother (Cody Smith), a sister (Catherine Segrest), and four grandchildren (Cara Mitchell Castenson, Dulcy Mitchell, Hunter Smith and Winn Smith). He was a warm, intelligent, even-tempered gentleman with a keen, dry wit. His memory is cherished and he is deeply missed. As he wished, and as was merited by his exemplary service to his country, he was interred in a military ceremony at the Arlington National Cemetery on July 21, 2004.